Marcel Sletten - Vicious Kisses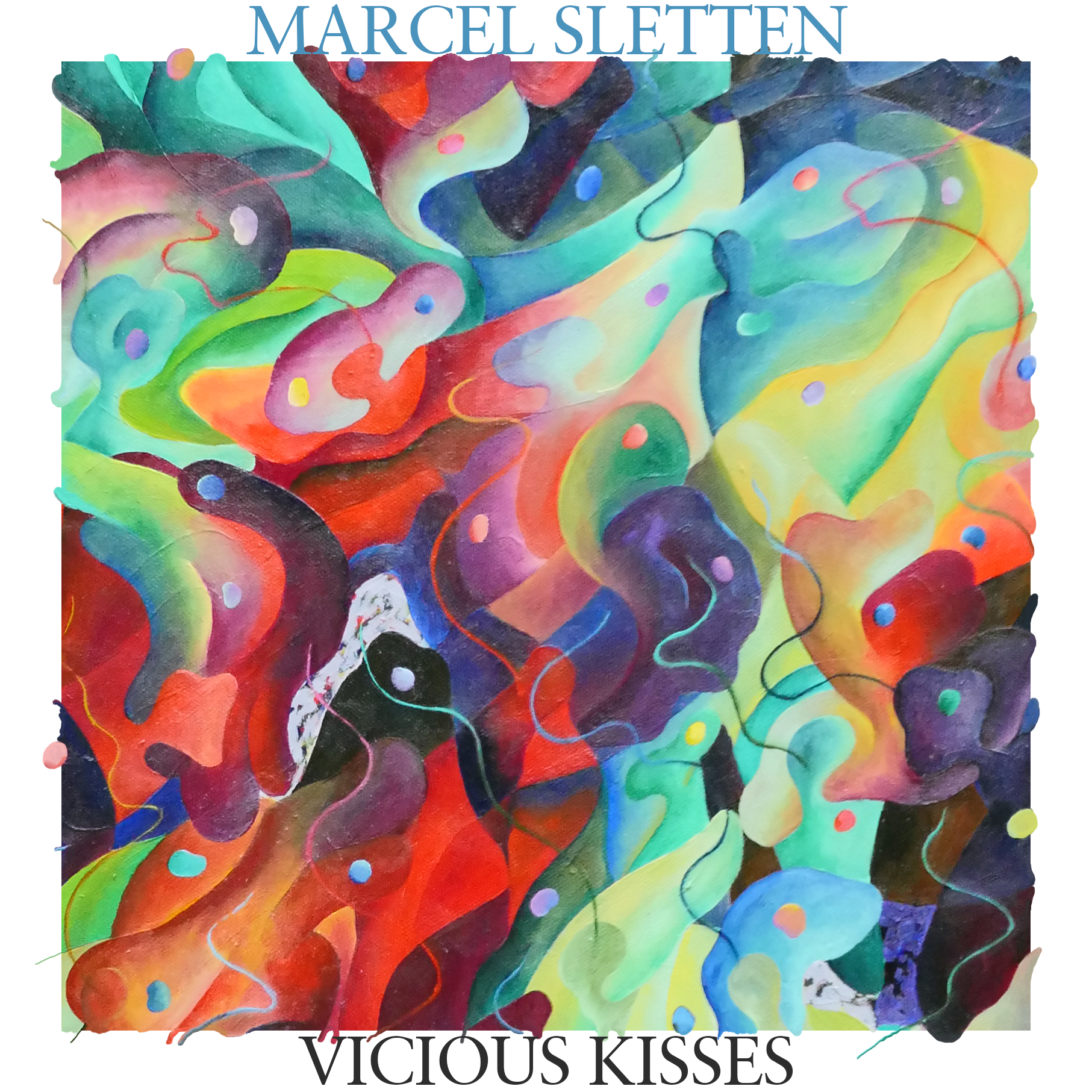 Pre-order Cassette $10 Pre-order MP3 $8 Pre-order WAV $8
The full-length debut from Athens, Georgia-based musician and Primordial Void founder Marcel Sletten.
Available on cassette from Sound As Language.
Artwork by Tom Bubul.
Track Listing
The Cuckoo Clock (3:09)
Oregon Tilth (3:38)
Kali Yuga (3:55)
Inner Richmond Sunset (1:02)
Sleepless Nights (3:39)
Cosumnes River Hymn II (3:55)
Redwood Tree (2:50)
Aquarius Sun (3:48)
Release Date August 27, 2021
Catalog Number SAL010 / PV-20
Format Cassette / Digital
The full-length debut from Athens, Georgia-based musician Marcel Sletten is a sardonic, romantic pop album. Described by Sletten as "Whitman/Titian-meets-Elvis Costello/Nick Cave," Vicious Kisses was mostly recorded in a single week at the artist's home in Lodi, California. "This is my insomnia album," Sletten says, referring to Vicious Kisses' emotionally turbulent late-night recording sessions.
Across eight synth-heavy tracks, Vicious Kisses incorporates elements of genres such as country, dub, jazz, and synthpop. The album's centerpiece, "Sleepless Nights," is equally inspired by '80s sophisti-pop and My Bloody Valentine; meanwhile, the blissed-out "Kali Yuga" blends processed lap steel with cello drones to create a singular, melancholic sound. Psychedelic folk music for the digital age.