Oï les Ox - Crooner qui coule sous les clous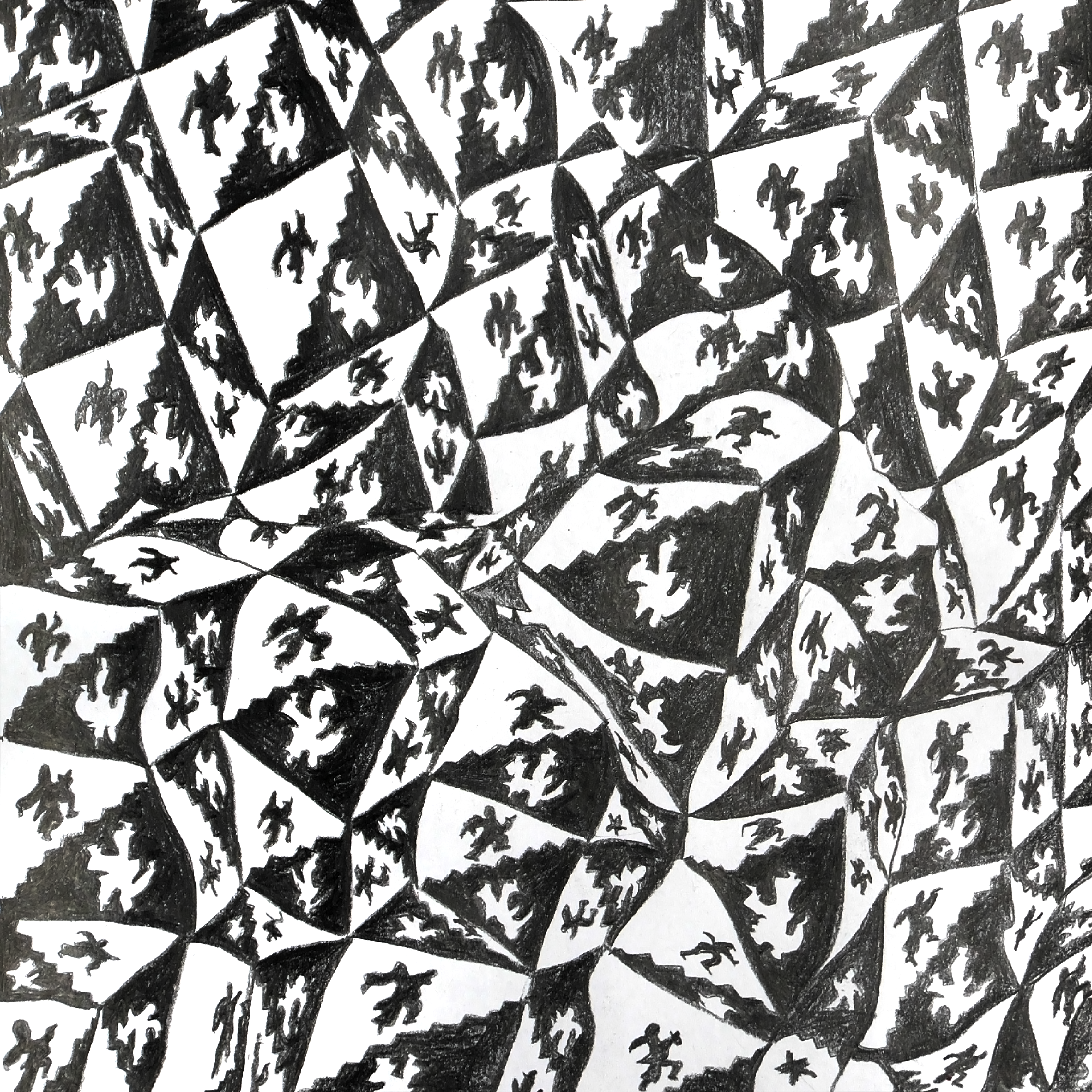 Buy Cassette £9.99 SOLD OUT Buy MP3 $8 Buy WAV $8
The debut album from Brussels-based artist Aude Van Wyller, aka Oï les Ox.
Available on cassette from the Death of Rave. Mastered by Miles Whittaker. Includes fabric, a digital download code, and the album's libretto, written by Van Wyller in her native French and printed on a 200 cm receipt.
The digital edition is mastered by Lorenzo Targhetta and includes a PDF of the libretto.
Track Listing
Qui dit Play dit Pique (18:56)
Rien ne Tient dans tes Mains (10:32)
2db (15:22)
Fulmine (11:43)
Release Date November 25, 2020
Catalog Number PV-11
Format Cassette / Digital
A/ Qui dit Play dit Pique
- Intro
- Nouman
- Cold Régalienne
- Plagiat
- Du Bellay
B/ Rien ne Tient dans tes Mains
- Rien ne Tient dans tes Mains
- Nabitu
C/ 2db
- 2db
- Elasticité Fine
D/ Fulmine
- Fulmine
- PMAPFCDT
- Pro-errance
- Outro
Crooner qui coule sous les clous, which translates to A crooner that sinks under nails, is Aude Van Wyller's full-length debut under the Oï les Ox moniker.
The album's libretto was written by the Brussels-based artist in her native French. The text utilizes wordplay, automatic writings, and word-by-word translations.
Van Wyller's goal was to find order in a series of poems, outlining a story that follows Nouman, "quite anonymous, just someone making some shopping online," and Cold Régalienne, a totalitarian governor who forces people to dance to music she broadcasts "at some hours of the day and of the night." Through pop ballads and spoken word passages, Crooner qui coule sous les clous creates vivid sonic scenes that channel styles as diverse as coldwave, leftfield, and IDM. The result is a genre-bending opera, split into four parts, where melody, lyrics, and sound collage are merged into a cinematic experience.